Best cheap web hosting India, is a kind of internet service that provides "cheap web hosting services" to customers or clients for their website creation or management. Web hosting simply means, providing a space for website "Internet Data" called Hosting. It provides all the facilities a client would need for website maintenance. It makes it accessible via the Web or Internet.
What is a Call to Action?
At its core, a call to action is a request designed to encourage a user to complete an action on a website. There are many ways to incorporate a call to action in WordPress. It can be as simple as a "buy now" button, a social sharing icon, or an email opt-in form optimized for lead generation. CTAs can also notify visitors of upcoming sales and/or provide discount codes incentivizing them to make a purchase. Through all the ways to incorporate a CTA, it's important to keep a few things in mind. CTA's should stand out (or popup if necessary) and they should be easily accessible and relevant to what your site's visitors are seeking.
Why Use a WordPress Call to Action Plugin?
A call to action plugin can supercharge your CTAs in powerful ways. They are designed to be marketing tools with advanced functionality that make your CTAs more engaging. The best CTA WordPress plugins have features that allow you to automate CTAs and deploy them site-wide based on conditions you control. For example, you may want a CTA to pop up when a user attempts to exit a page or you may want to show the same CTA at the end of all your posts. Trying to create CTAs like this without a plugin would be difficult to say the least.
1. Bloom (Email Opt-in)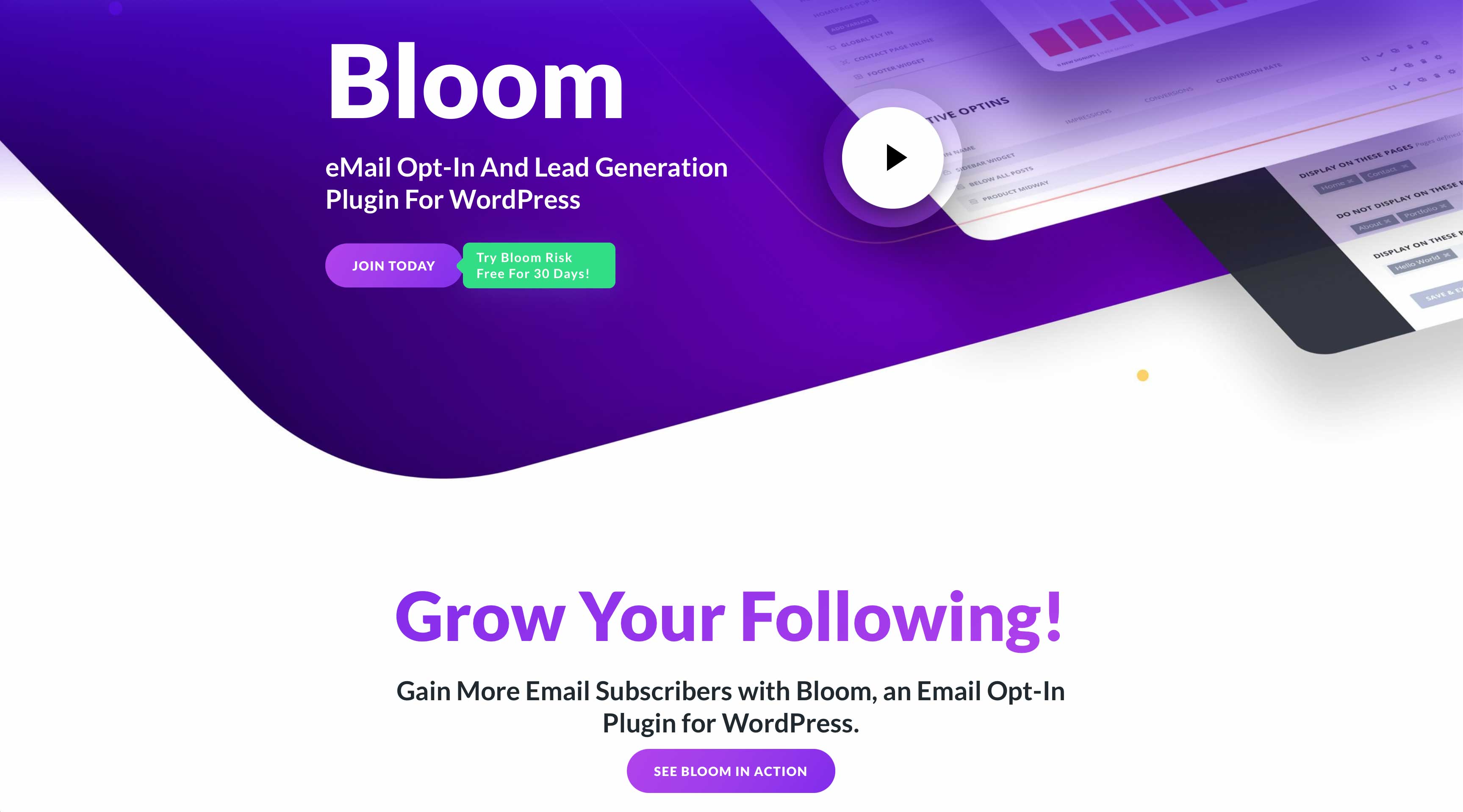 Bloom is a full-featured email opt-in plugin that gives you the ability to create beautiful opt-ins for your website in just a few clicks. You can choose from more than 100 design options and configurations for your opt-in, as well as custom styles for its elements. You can add images, custom text, style the button, and more. Additionally, there are six display types including pop-up, fly-in, in-line, below content, widget area, and gated content, which allow you to choose how and where you want your opt-in to display.